THE LAB OF THE FUTURE IS FLEXIBLE & AUTOMATED
We developed the first fully flexible lab automation solution, finally providing small- and medium-sized labs with an opportunity to automate. The solution integrates your lab devices and equipment, irrelevant of the manufacturer or interface capabilities. Through our intuitive user interface you can flexibly and quickly add or change applications and the AI will do the rest. Free yourself from annoying and error-prone routine tasks and start to automate & digitalize your lab today.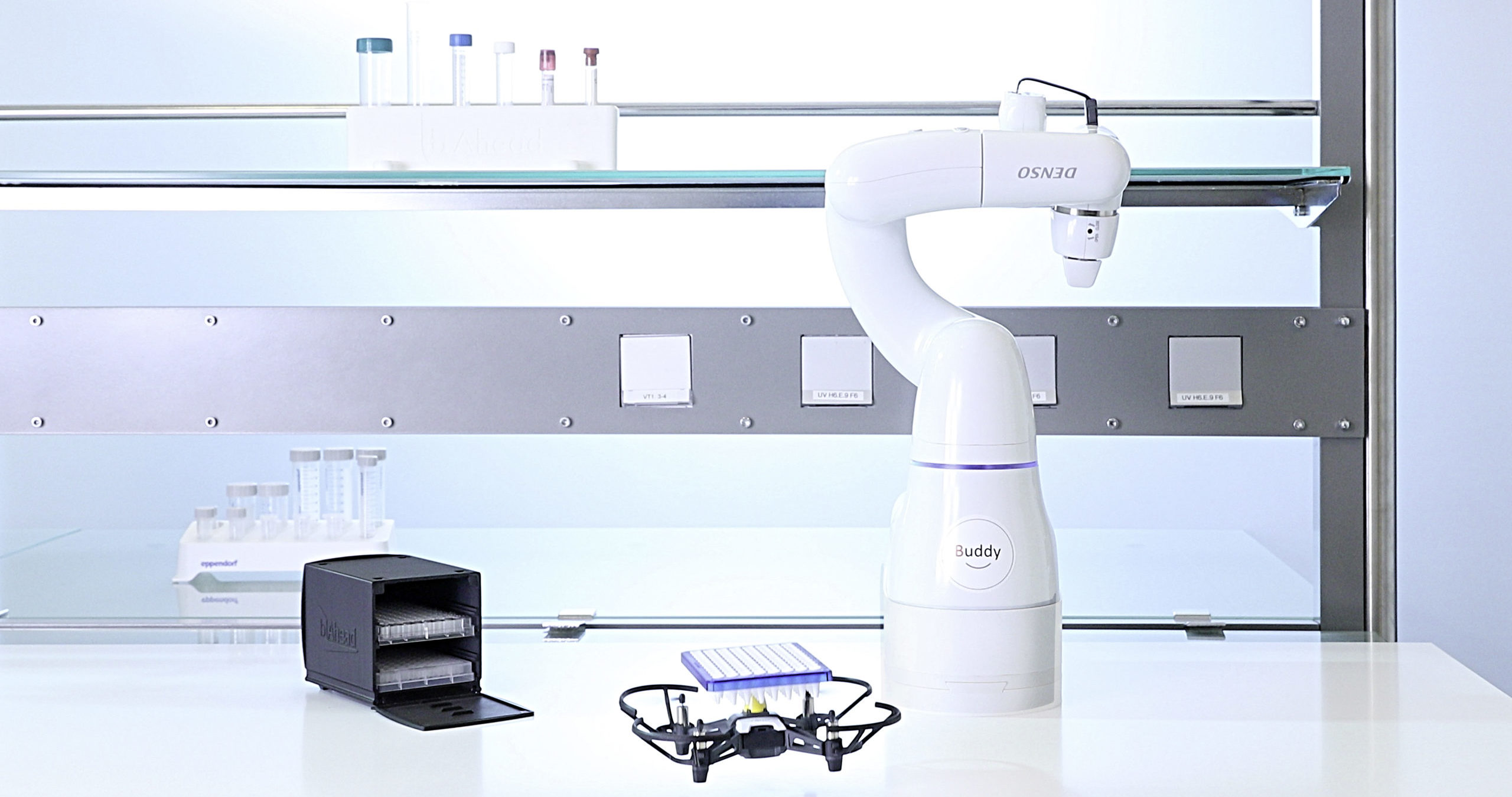 Flexibility
The modular flex-concept makes it possible to automate individual workflows in the laboratory step by step and to connect them with each other in the next step. A reversible and absolutely safe path from the small partial solution to the full automation of entire areas. The system can be adapted flexibly and quickly to changing applications.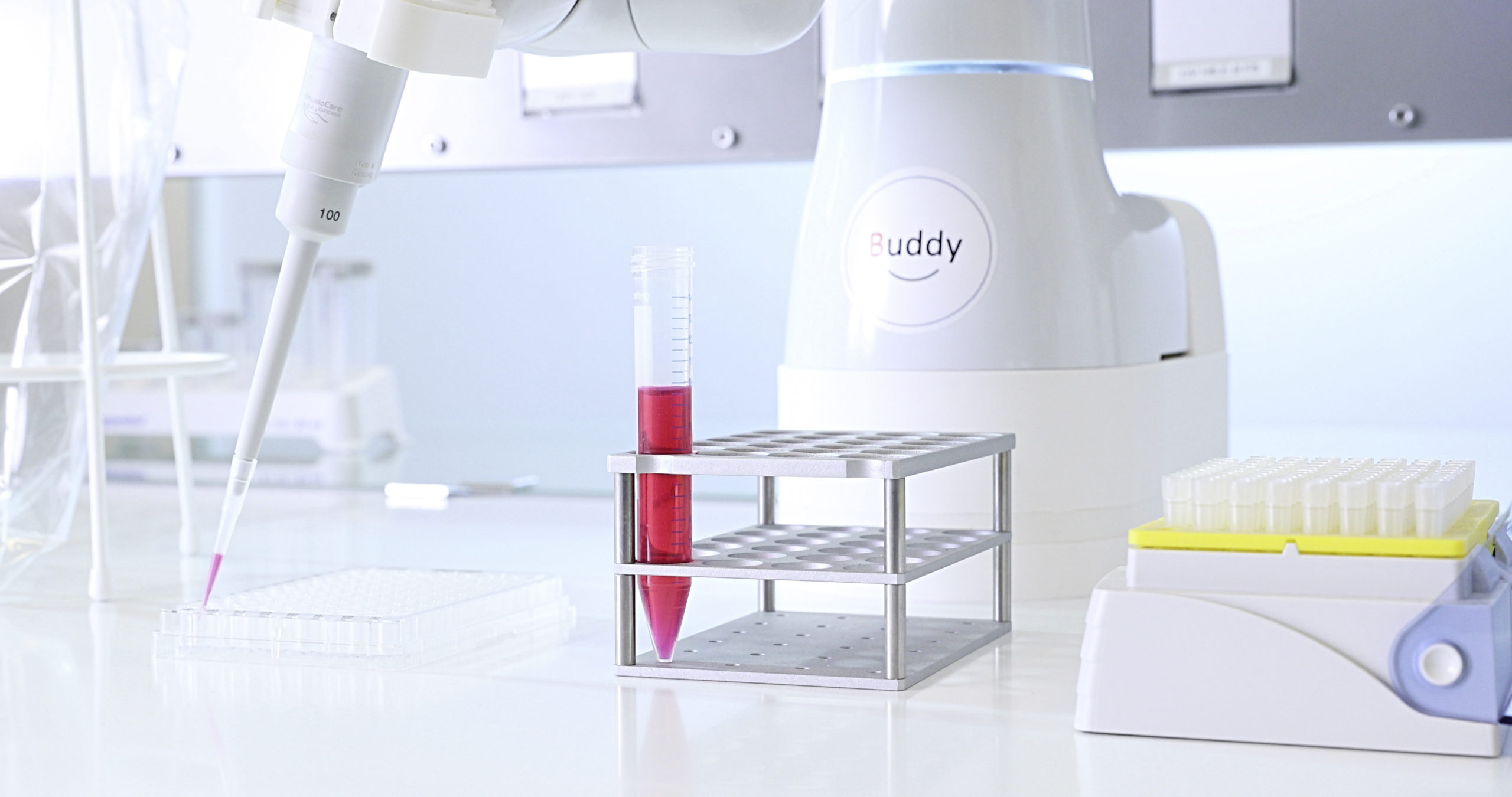 Quality
Through high precision automation error rates are reduced significantly and when errors occur they are automatically detected by the solution. A documentation is generated automatically and every process of every sample is documented and checked in detail. In contrast to all other solutions, every automated solution can be switched back to manual operation in minutes. 
Cost-effectiveness
By using and integrating existing equipment, we achieve a huge increase in efficiency with a minimal investment. You decide which devices and consumables are supplemented by which manufacturers if necessary. Keep your lab setup as it is, we automate it.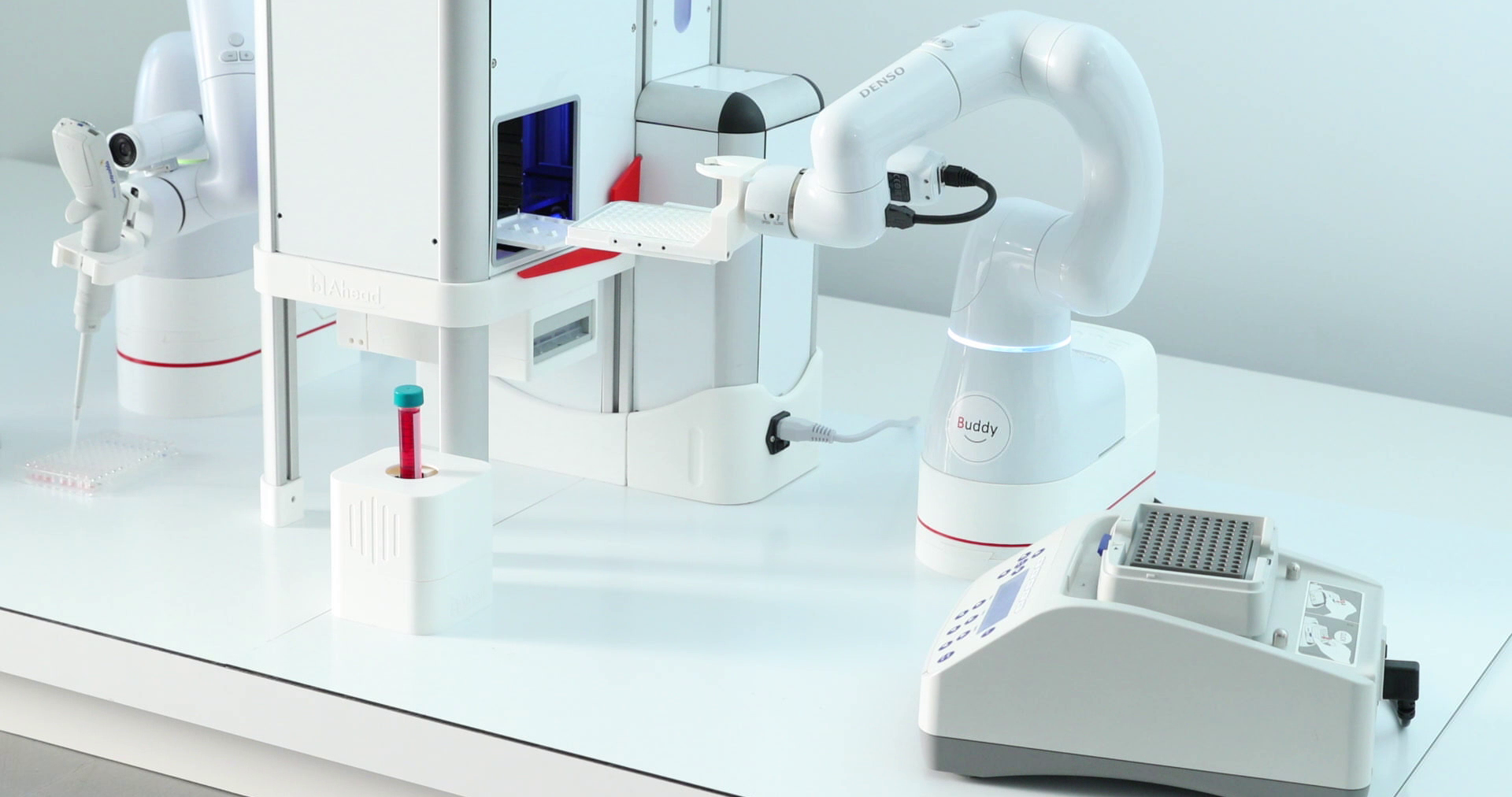 Efficiency
Using automation you can realize a 24/7 operation and steer your lab remotely. Start doing the time consuming manual work at night, and just analyze the results in the morning. This also enables processing in a completely human-free environment (ultra-pure laboratories, etc.).Compared to normal laboratory operations, we achieve up to five times the throughput and speed with the same lab equipment, just automated and without tying up employees.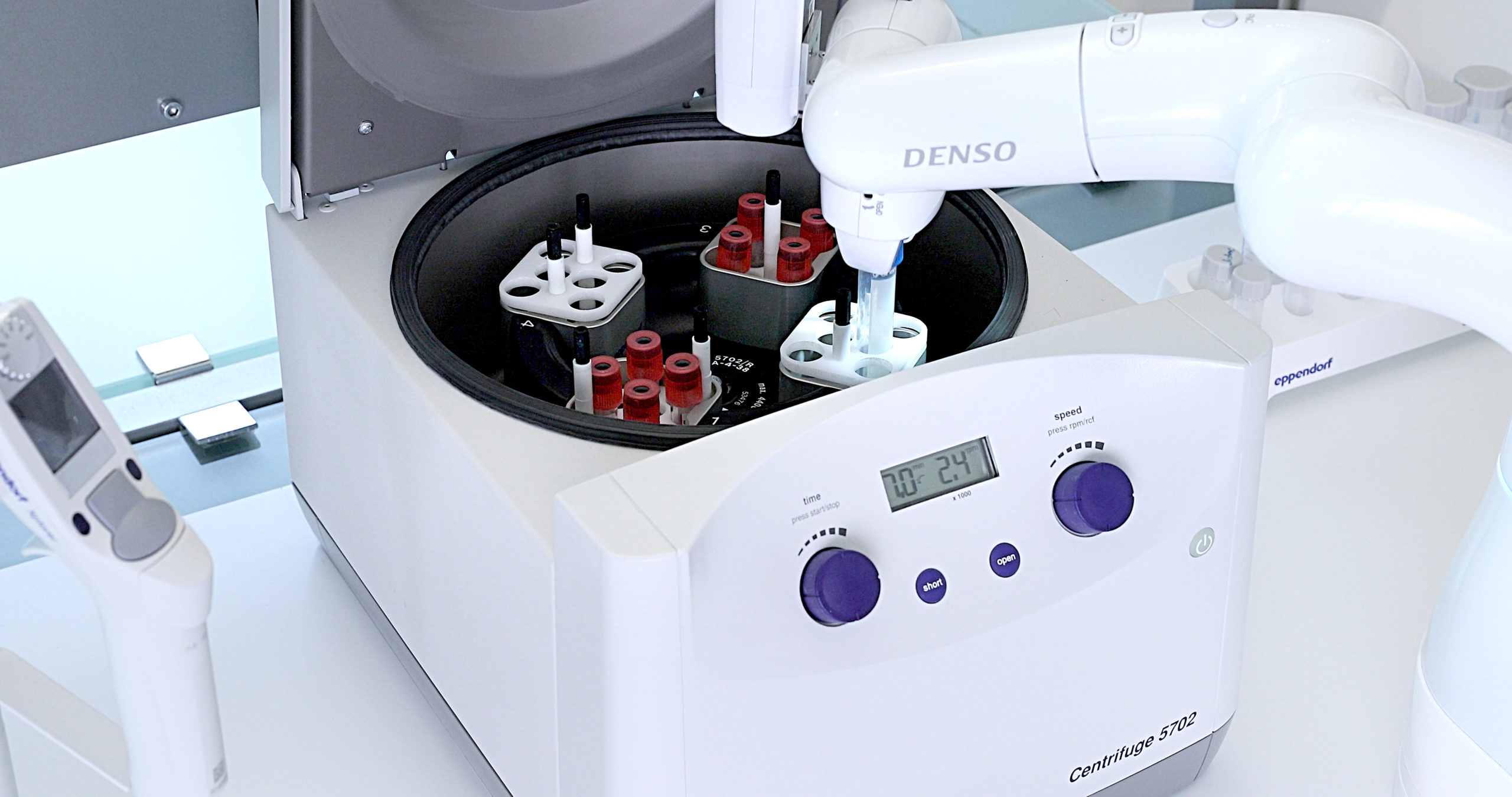 COMBINATION OF THREE THRIVING TECHNOLOGIES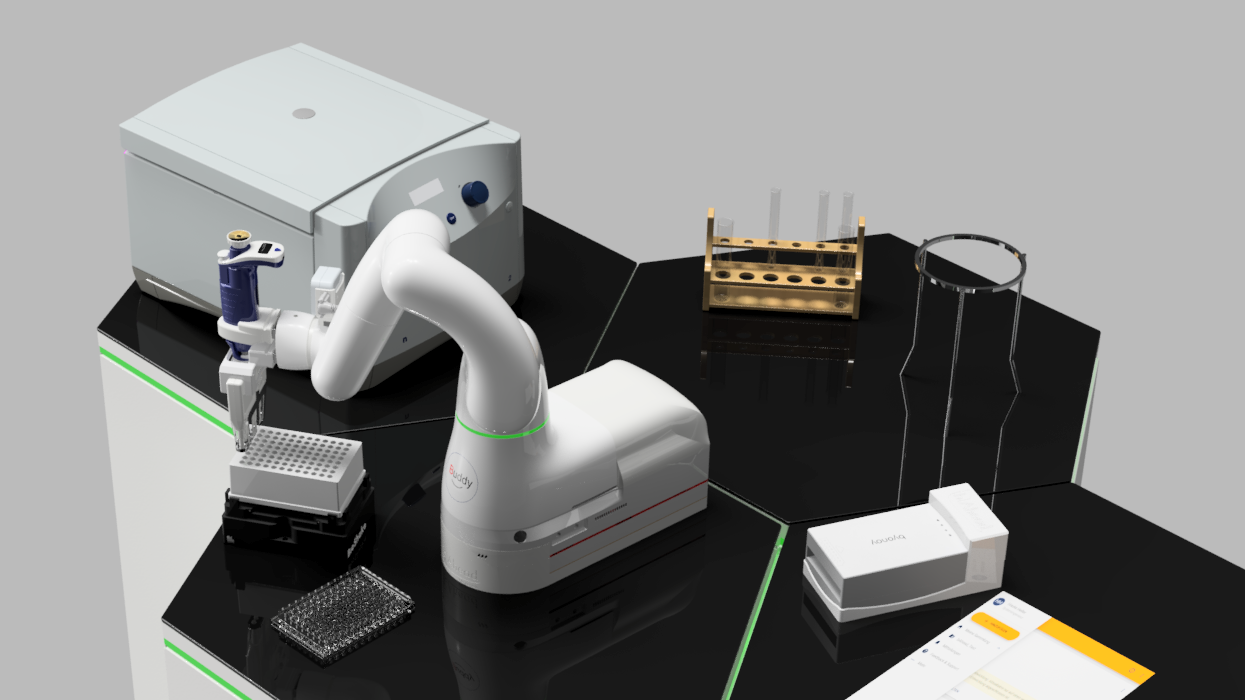 Our cobot "Buddy" is the center of our solution, beeing able to all tasks usually requiring manual work in the lab. From Pipetting, using centrifuges, placing micro well plates in a reader or controlling a shaker. Buddy is your helping hand on the lab table. 
The embedded 3D camera enables tracking of all lab tasks and increases precision. Through camera recognition, existing lab equipment – without interface – can be integrated in automation. It recognizes devices, consumables and their exact position.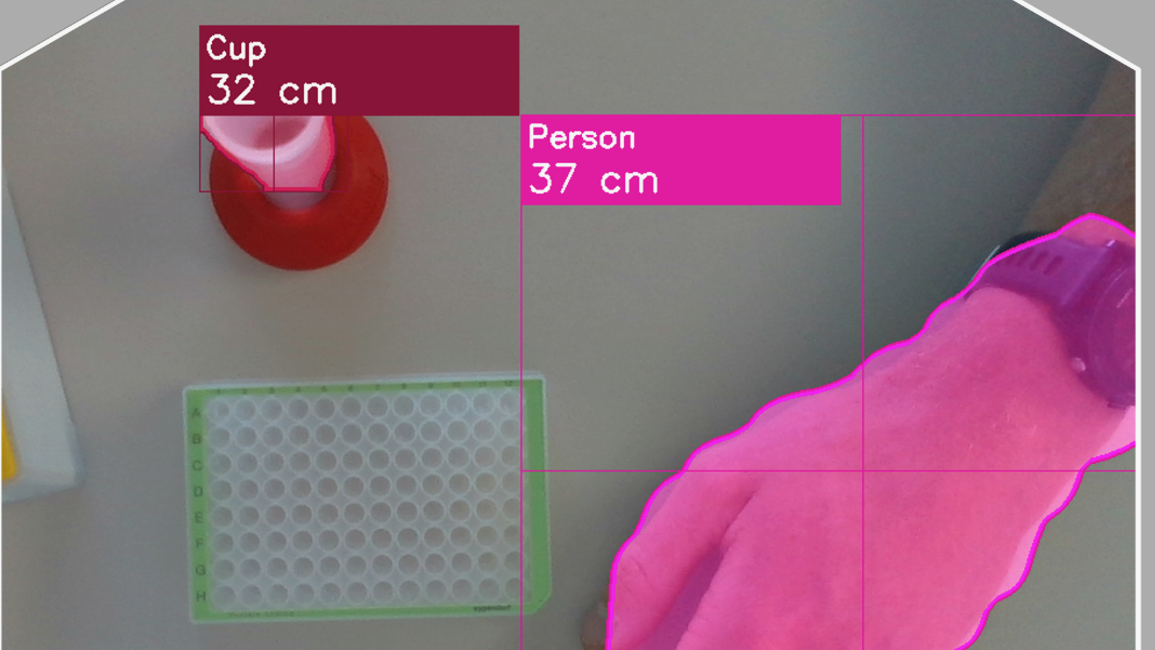 Using AI technology we are able to continuously learn and improve processes in the lab, further reducing error rates and increasing precision and lab output.